Texas legislators have tasked a new State Urban Air Mobility (UAM) Advisory Committee to assess the current state and federal laws and identify any potential changes to the state laws that are needed to facilitate the development of UAM operations and infrastructure across Texas.
Under the initiative SB763, the transportation department has tasked the committee with studying current legislation and identifying any changes required. SB 763 calls for the committee to:
facilitate in-person or virtual public hearings throughout the state to collect public input, and
collect written comments through a website, mail, or other means.
The committee must report its finding and recommendations on any changes to state law needed to facilitate UAM development and infrastructure to the commission and legislature by 1 September 2022.
The Texas Transportation Commission established and adopted rules at the 30 November 2021, Texas Transportation Commission meeting to lay the groundwork for the committee.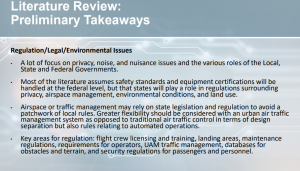 For more information visit:
www.txdot.gov