The proliferation of malicious and non-cooperative drones is an ever-increasing threat to aviation and sensitive site security. Whether it be disruption of critical national infrastructure at home or risk of life to forward-deployed personnel abroad, civil and government organizations and agencies; all of them require affordable and reliable counter-drone solutions. Protective measures can only be taken after a threat is detected. To effectively counter the threat, early warning is necessary – every second counts.
ARDRONIS is a family of counter-drone solutions from Rohde & Schwarz. The system-of-systems approach provides customers with the ability to detect-identify-locate-track-verify-counter malicious and non-cooperative threats in line with their unique, end user requirements.
ARDRONIS displays concise information about the threat and continuously updates a map view that indicates the direction of the drone and its pilot. A predefined list of contacts can immediately be notified about the threat and ARDRONIS can also record the remote control (RC) signal as evidence. The proprietary Rohde&Schwarz ARDRONIS control center (ACC) software displays the results from several remote sensors. Using ACC, security forces can localize the threats, deploy countermeasures and have the best chance of intercepting the illegal pilot.
Rohde & Schwarz is proud to offer our customers a next-generation leap in counter-drone technology: ARDRONIS Locate Compact – New solution for large area detection of malicious and non-cooperative drones.
ARDRONIS Locate Compact is the latest offering in the ARDRONIS family of counter-UAS (C-UAS) solutions, that is a compact, easy-to-use solution to protect large areas from these threats. Capable of monitoring these large areas, it rapidly detects and determines the direction of analog and digital video downlink signals from almost any commercial drone currently available on the market.
The solution is a lean, cost-effective system compared with other more complex C-UAS solutions currently on the market. As a single-channel solution, ARDRONIS Locate Compact can be deployed in standalone mode or integrated into wider system of systems, dependent upon customer requirements.
Your benefits using the new ARDRONIS Locate Compact solution from Rohde & Schwarz:
Detection and dentification of all relevant UAS signals
Direction finding of UAS video downlinks
Localization of manipulated drones
Cost effective coverage of large areas
Future-ready and compatible with existing ARDRONIS systems
The new solution is specifically designed to satisfy emerging requirements of defense, security customers and protecting critical infrastructure around the world.
Critical infrastructure
In the age of strategic competition, countries rely heavily on critical national infrastructure, the network of facilities, sites, assets and technologies that ensures sovereignty, security and prosperity.
Government buildings, airports, power plants and pipelines, factories, dams and harbors are all critical national infrastructure that must be protected against malicious, non-cooperative drones.
Drones can easily enter controlled airspace and disrupt or destroy aircraft in the air and on the ground. These attacks endanger human life and carry a high cost for airports due to service disruptions or outages.
It is therefore imperative that aviation authorities deploy effective counter-drone solutions to ensure air traffic is safely managed at national and international airports.
Counter-drone solutions tasked with protecting critical national infrastructure such as airports must be capable of covering large areas of open ground in addition to deconflicting with aircraft, ground vehicles and even wildlife. They also have to be capable of locating the ground control stations used to operate drones to permanently stop the threat.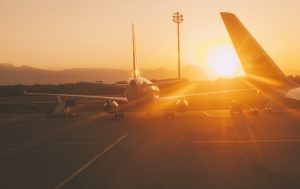 Law enforcement
Counter-drone solutions are a critical capability for law enforcement and security agencies.
Rohde & Schwarz solutions support the full spectrum of end-user requirements which can range from border surveillance and counter-narcotics operations to event security and VIP protection.
Counter-drone systems can be deployed along extensive borders where drones are used to smuggle contraband and identify weak points in border security to enable illegal crossings into a country.
Other use cases include prevention of unauthorized drone use at correctional facilities, protection of stadiums and venues, and convoy protection.
Each of these use cases demands very different operating parameters and requirements for counter-drone technologies. Typical user requirements include ease of use, mobility and rapid deployability, long range and field of view, and a reduced manpower requirement.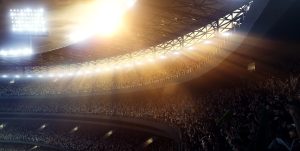 Defense
The proliferation of cheap, commercial drones around the world continues to pose significant risks for defense.
Tasked with operating in some of the world's most remote and austere environments, expeditionary forces must protect themselves from malicious and non-cooperative drones to stay focused on mission success.
Malicious drones can be used by conventional or unconventional adversaries for reconnaissance and targeting. They can also be quickly weaponized to destroy targets on land or at sea.
Counter-drone solutions are ideally suited to supporting a wide range of troop support use cases, such as force protection for rear and forward operating bases, securing temporary and permanent airfields, harbors and surface vessels at sea, as well as protecting mounted and dismounted units on the ground. Solutions must be rapidly deployable, mobile, optimized in terms of size, weight and power, and easy to use in order to minimize the cognitive burden on end users.
ARDRONIS Locate Compact can be deployed across a wide variety of operating environments, with environmental ratings of IP67 and a temperature range from -30°C up to 55°C. The solution and signal database are frequently updated, with capacity to support software upgrades, including detection of WiFi drones, pan-tilt control and decoding functionalities. Moreover, use cases include VIP, event and convoy protection; airport, border and prison security; and expeditionary operations.
ARDRONIS Locate Compact meets all the mentioned requirements in defense, law enforcement and critical infrastructure. Therefore, the solution is one of the best choices when it comes to securing and protecting large areas.
Counter-drone technology is a rapidly evolving field, and it will play a pivotal role in ensuring the safety and security of our skies. As drones become more prevalent, counter-drone solutions will continue to evolve to meet new challenges and threats – and so do we. You can expect with our new solution an even more effective and responsible product to safeguard our airspace.
Rohde & Schwarz is your partner of choice for integrating tomorrow's technology to respond to today's threats.
Do you need any further information? Please do not hesitate and contact us:
https://www.rohde-schwarz.com/solutions/critical-infrastructures/countering-drones/countering-drones-theme_233578.html?mid=16918&midx=__placements___sponsored-editorial