India's Ministry of Civil Aviation has published an important high-level UTM roadmap in which stakeholder roles are defined and the next steps for UTM implementation have been published.
The government wants to develop a hybrid approach to UTM deployment, allowing competition between UTM service suppliers where possible but also considering the opportunity for single UTM services in niche areas of the market, such as delivery of goods and services by drone in remote rural areas.
The document (available via a social media post below) includes a "next step" road map, including calls for participation in trials and the onboarding of UTM service providers.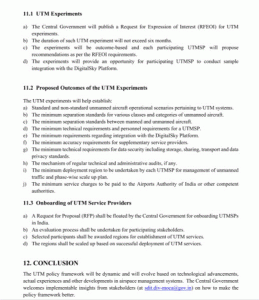 The document contains some interesting views on how UTM service providers can be recompensed for their services.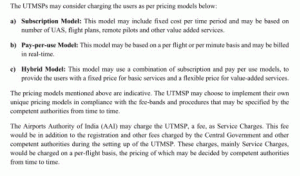 For more information
https://www.linkedin.com/feed/hashtag/?keywords=policydocument