The Federal Aviation Administration (FAA) is moving towards an understanding on how to introduce oversight, rather than strict regulation, for UAS traffic management services provided by private sector (or third party) UTM service providers, according to Jay Merkle, Executive Director at the FAA's Unmanned Aircraft Systems Integration Office and Peter Sachs, the FAA's UTM Implementation Program Manager Unmanned Aircraft Systems Integration Office, speaking at the GUTMA Harmonized Skies UTM US event on December 13 and 14, 2022.
"Currently we do not have a regulatory framework that we can accept those third party services and give people credit apart from an individual operating certificate," said Jay Merkle. "The goal of our regulatory framework is to be to give credit for industry consensus standards in a way which will provide safety oversight over those services and service providers."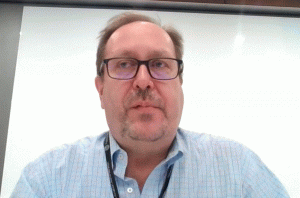 Jay Merkle
"It's important for us to see that market will develop organically driven not just by the need and desire for innovation but the desire service providers show operators the kind of safety benefits they can provide and the value they can provide," said Peter Sachs. "The FAA is now in a place where we are ready to engage with the UTM industry in a way that we haven't really before so we can help recognise those services….we've found a path where we can start doing this on a very basic way, emphasising the safety benefit while we work on the rules in the background.
"Its going to be important for us to help enable some of those basic UTM services," he continued. "It isn't going to be the complete UTM eco system…we intended it to be a path for those service providers who are ready to deploy…..in the context of a specific operation and there will be a way for other operators to leverage that without going through the same review of that service again."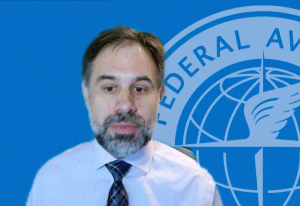 Peter Sachs