Connectivity company INVOLI has launched the G-1090 product line of air traffic signal receivers comprising a set of Swiss-made ground-based receivers of cooperative air traffic signals.
The G-1090 air traffic receivers allow airspace managers and operation managers to obtain real-time and historical Air Traffic Data as a cost-effective alternative to traditional radar equipment, says the INVOLI press release.
The equipment can be deployed individually or in a network and offers the opportunity for operators to conduct drone missions in uncontrolled airspace and low-altitude U-space flights under a variety of technological and geographic circumstances. Features include:
Detects airplanes, helicopters, gliders, or drones equipped with ADS-B, Mode S, and Mode A/C transponders (1090 MHz) – (Mode S and Mode A/C aircraft available thanks to Multilateration),
Detects transponder messages over the 978 Mhz frequency.This version is specific to the USA market,
Allows the detection of aircraft equipped with FLARM transceivers, like gliders, helicopters, and some several General Aviation aircraft,
Capable to detect drones broadcasting their position and ID over Wi-Fi and Bluetooth protocols,
Patented in the US, this device interrogates aircraft equipped with ADS-B, Mode S, and Mode A/C transponders, and can be used in areas where interrogations from surveillance radars are not present.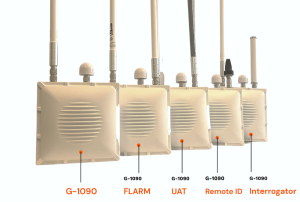 For more information visit:
www.involi.com